Summer Olympics 2022
It's one of our favorite days of the year! It's Summer Olympic Day!!! We can't wait to see what all our kids have learned! Go Beachbounders!
Beach Bounders Supports Local Athletes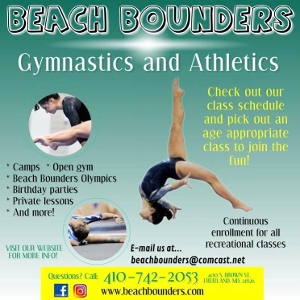 Parkside High School Wrestling
·
Thank you to Beach Bounders Gymnastics & Athletics for becoming our most recent sponsor of Parkside Wrestling for the 2021-22 season.
Please visit their website at the bottom of the poster to see what they have to offer. If you have any questions call them at 410-742-2053 or email beachbounders@comcast.net.
We truly appreciate your generosity.
Accawmacke Elementary School Field Trip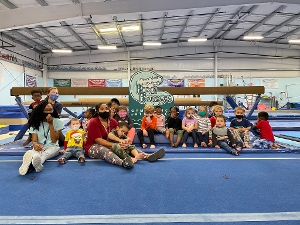 We LOVED having our friends from Accawmacke Elementary School at Beach Bounders for a field trip! We all had so much fun! If you want to schedule a field trip, or a free trial for your child, contact us TODAY at beachbounders.com, beachbounders@comcast.net or 410-742-2053 Come watch your child learn and grow with us!
Beach Bounders Winter Olympics was a HUGE Success
What a fantastic day we had celebrating all our gymnasts have learned at our Winter Olympics meet! We are so happy to watch your kids learn and grow! So proud of all our gymnasts and coaches!
Competitive Team Mini Meet was a Success!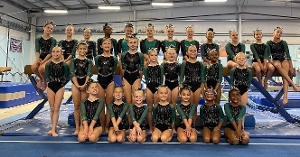 We had a fabulous Mini Meet today for our Competitive Team! We are so proud of all their hard work and can't wait for everyone to compete next month for real!!! And the new leos are amazing! Congrats gymnasts and coaches! #beachboundersteam #beachbounders #stronggirls